"The Merach Q5 is powered by both water and 16 levels of magnetic resistance. This makes for a unique feel that's different from almost any other rower but still provides the same effective, full-body workout. "


Hear It From the Experienced Fitness Exercisers' Experiences
Janine Delaney
I am a big fan of the ultra-quiet magnetic resistance so I don't bother anyone else in my home while training & love that it is easy to move and space saving, It's also super smooth and when you download the MERACH app you have a wealth of free courses & personalized training equipment right at your fingers tips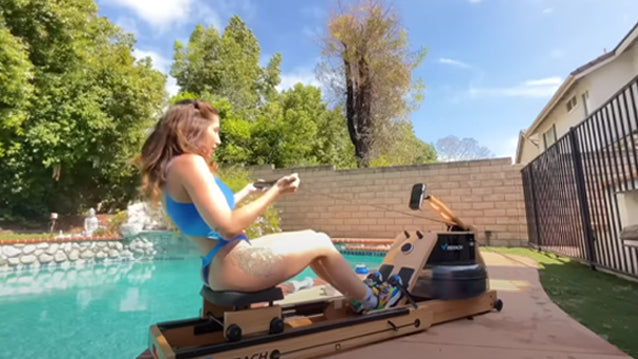 Melspirations
Check out the amazing videos that Melspirations work out using our 950 Rowing machine.
911Studios
The new MERACH S09 Auto Resistance Exercise Bike is a compact, budget-friendly stationary bike that's great for anyone. It features rock solid build quality, Bluetooth connectivity, 16 levels of resistance, auto-adjusting resistance and a community based MERACH app with free fitness classes. Here's my review of the S09! Please subscribe and LIKE this video, it really helps out the channel!
What is 30 Day Home Trial?
If you are a first-time Merach equipment purchaser, You can returN it for a full refund within 30 days of delivery, without any return fees,f you wish to return your order, you must return it in like-new condition and will receive a full refund.